Before 2016 kicks down the front door and makes himself comfortable, let's take a look back on the year that has passed in this Pritchard Life. Knowing no better way to reflect on the days of auld lang syne, we welcomed the new year from our fortress of desert solitude: Death Valley National Park. For a taste of something new, we visited the northern reaches of the park, camping at Mesquite Flat and taking day trips to Ubehebe Crater and Scotty's Castle. A couple of days in, the weather went from bad to ugly and we made a hasty exit, leaving that desert tempest in the rear view mirror.
In October we found a few days to escape to Yosemite. It had been about 3 years, and while the waterfalls (and everything else) were dry, we enjoyed some beautiful weather and tackled our first (minor) summit as a family. Lembert Dome in Tuolumne Meadows rewarded our effort with incredible views of the Yosemite high country and a first summit for the kids. On the same trip, the kids earned their Junior Ranger badges and we made our first fireside pizza in a new dutch oven that we've affectionately named The Crusty Dutchman.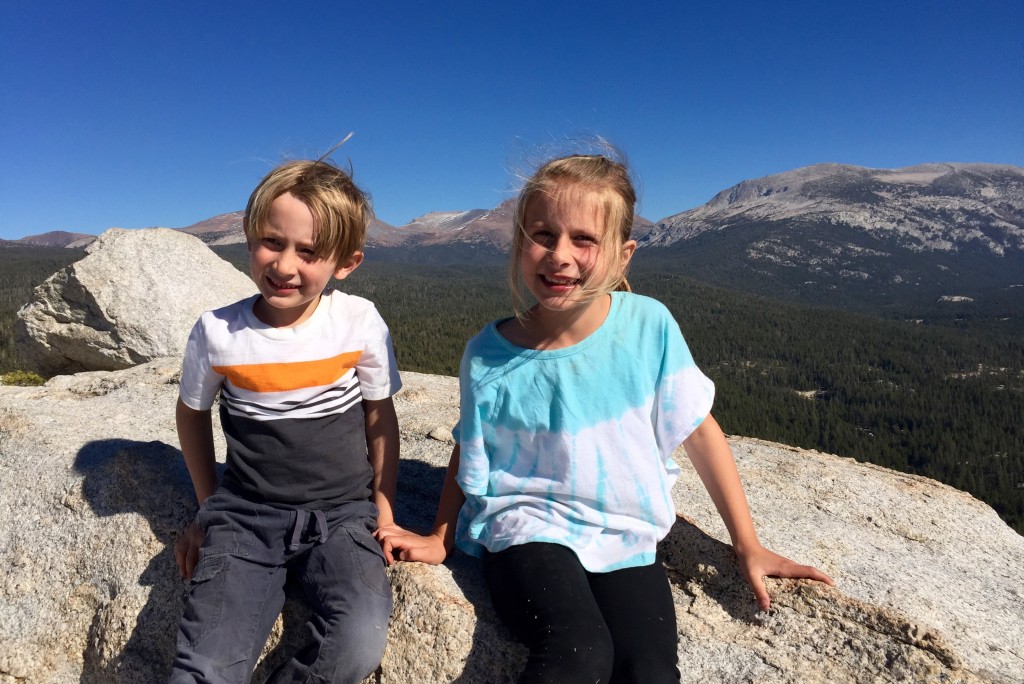 The marquee adventure in 2015 was certainly our trip to the Canadian Rockies, where we visited Banff and Jasper National Parks, along with Golden, BC. After a week of camping, hiking and relaxing, we boarded the plane home with plans for at least two return trips: a winter trip to sample the epic powder of the region and another trip to venture further afield and experience the backcountry of the region.
And sometimes an amazing experience is just outside your front door. During a sunny day in early October (AKA: SF Summer), we were splashing and swimming at China Beach and were suddenly joined by a huge pod of dolphins just off shore. A month later, while snacking on Arizmendi pastries at Lands End, a pod of humpback whales put on a show for us around Mile Rocks Lighthouse. We logged these events as reasons #437 and #438 why we live where we do.
Carson
After four memorable years (with both kids) at Presidio Preschool, we went on the hunt for Transitional Kindergarden program for Carson. We were fortunate to find a spot at 150 Parker Avenue School. While touring, we were smitten when we saw the Dirt Kitchen and designated wrestling area. Carson has made fast friends and is thriving in a program that lets him explore his curiosities.
At home, his obsession with Lego, robots and anything with wheels shows no sign of waning. In May, we gathered all the Pritchard men together for a trip to Monster Jam, where Carson and his big cousin Rowan got to see what [horsepower + massive wheels + huge air] looks like. It looks awesome.
Favorite Movie: The Iron Giant
Favorite Breakfast Food: Waffles and Chocolate Croissants
Autumn
Our super silly, super serious girl Autumn just keeps growing up, despite our best efforts. In the spring she made her off-off-Broadway debut in the first grade chorus for the school play, Shrek Jr. She continues to devote most waking moments to her first love: art. This summer, Autumn found her own little nirvana during three weeks of summer camp at the DeYoung Museum. Daily tours of the galleries, hands on projects and instruction, and plenty of time to run around outside made for a very happy little girl.
Throughout the year, her confidence on two wheels has grown and we've begun taking short bike rides through Golden Gate Park, down to the beach and around the neighborhood. Autumn played soccer this fall with the all-girls SF Sol. The team's first and only win, late in the season, was met with a degree of jubilation generally reserved for no-hitters and overtime bowl game victories.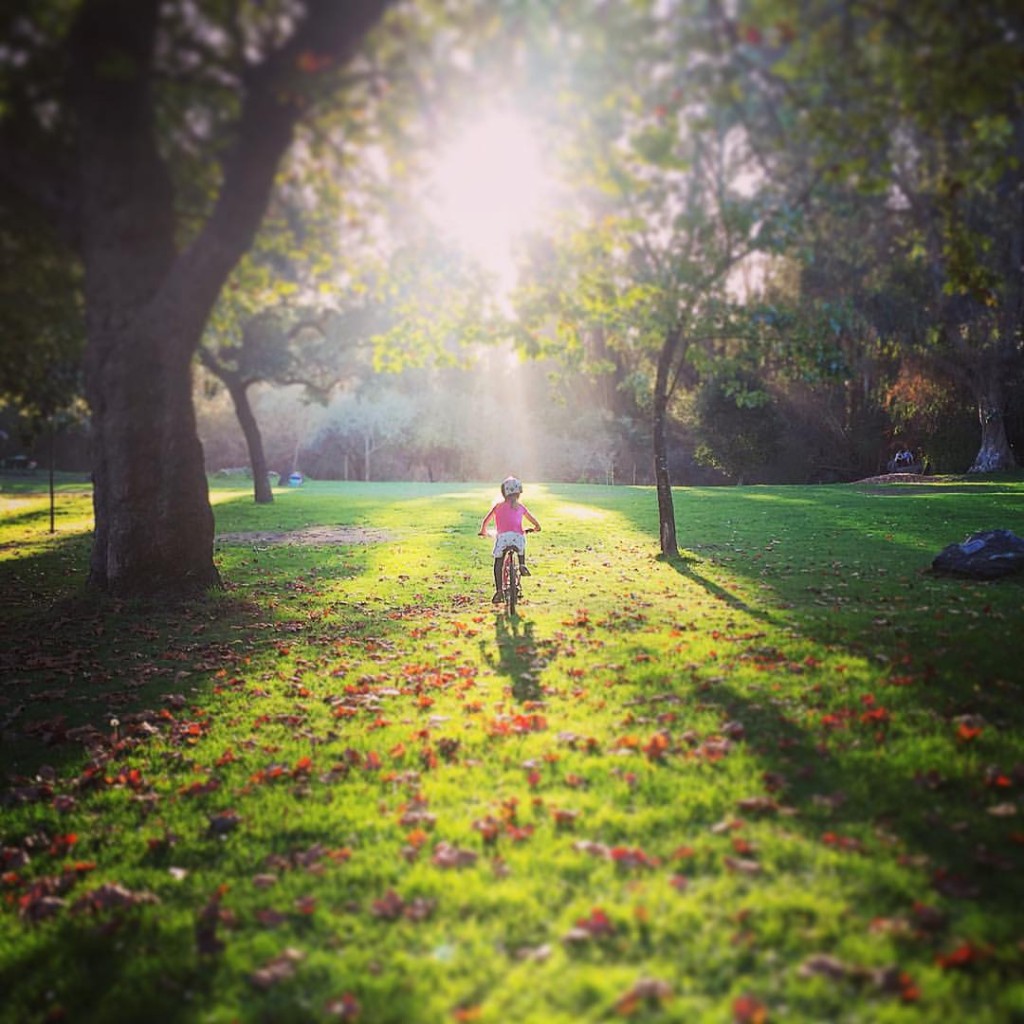 Favorite Movie: The Sound of Music
Career Aspiration: Fashion Designer, Artist
Jody
Jody has chosen the mantra, "Ice is Nice" and most Monday nights she can be found skating at Yerba Buena Center. Some weeks are great and some weeks are not, but she loves her time on the ice and is making progress toward her pre-bronze test. The team at PritchardPeck lighting shows no signs of slowing down. Feeling the squeeze of their small office, they upgraded to a bigger space in the heart of the city's mid-Market neighborhood. They are doing complex and beautiful work on a number high-profile projects while managing to lean into a very demanding work-life balance. Growth like that requires strong roots, and Jody returned to hers in late August at the 20-year reunion for Glencoe High School Class of '95. There were drinks, laughter and enough awkward conversation to last another decade. Roll Tide!
Favorite Book: The Neopolitan Novels, Elena Ferrante
Guilty Pleasure: Taylor Swift 1989
Matt
Earlier this year, I was selected for a leadership development program at Williams-Sonoma. Along with an incredible cohort of peers, I've had the opportunity to see facets of our business that are far removed from my day-to-day role. The program focuses on developing self-awareness as a leader, which has been an enlightening and sometimes challenging journey. Away from work, I let my geek flag fly: building robots, rockets and making plans for a high-altitude balloon launch in the spring. I squeezed in one weeknight bikepacking trip to the Marin Headlands and continue to enjoy the world's greatest daily commute. Next year is the big 4-Ohhh…steel yourselves for the requisite mid-life shenanigans.
Favorite Book: Cryptonomicon, Neal Stephenson
Best Sunset: Seeing the Green Flash from Sutro Heights Park
It seems that Old Man Time just won't slow the fuck down, so we'll try to make these years count. It was so good to see many of you throughout the year. Let's all continue to live, love and make memories. Peace be with you and your loved ones this season and always.
Matt, Jody, Autumn and Carson
San Francisco, CA
P.S. If you'd like to see more of our family portraits, they're posted on Flickr.