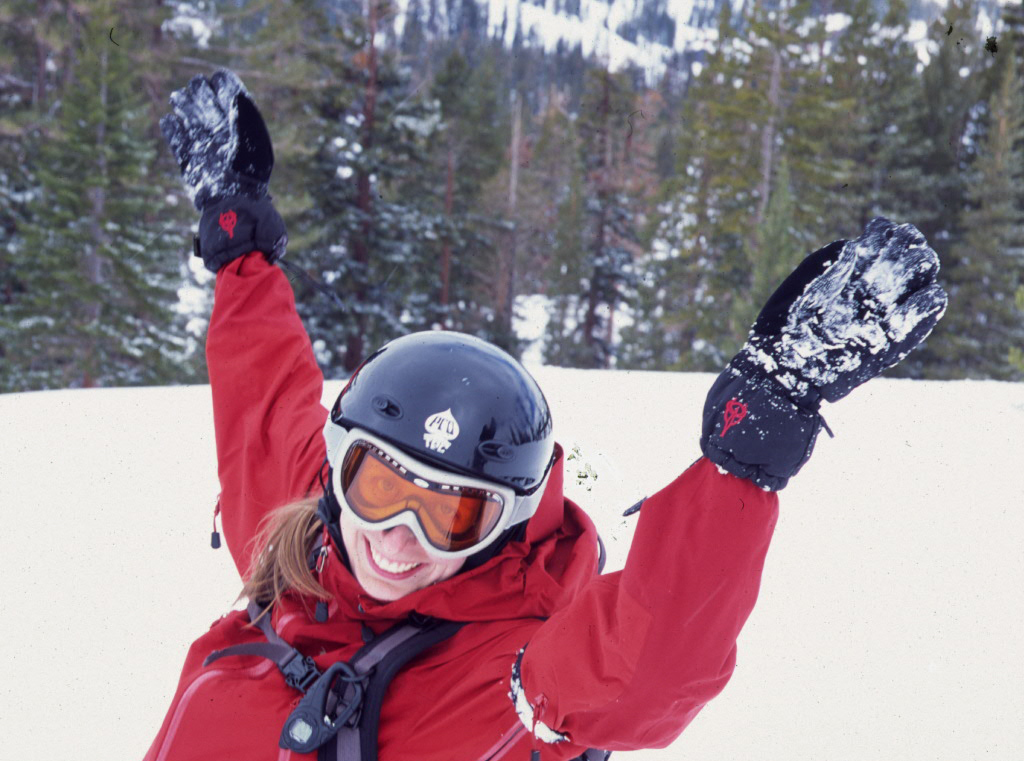 Winter arrived with a bang this year, hitting the Sierra with mid-October snowstorms and the earliest opening day on record. Storm after storm pounded the range of light and offered up more deep powder days than either of us can remember. Early January snowstorms dumped 20+ feet of snow in less than two weeks. Speaking to a co-worker in Chicago, she remarked that she heard about our snowstorms in California and was surprised to hear about the "20 inches" of snow we had received. 20 inches? Silly mid-Westerner, inches are for chumps.
Kirkwood, our home mountain, topped out just over 800 inches this year. Yes, 800! That's the most in North America for 2004/2005. The extended season afforded us more days on the mountain, despite our busy schedules. There were two firsts this season. Lindsay and Wayne tried their hand at snowboarding and I think they're hooked. As for Jody, she finally muscled up and took some runs off of Chair 10 – realizing the splendor and bounty of the Sisters Chutes and Eagle Bowl.
I'm sorry to report that our tired bones rested themselves more often at Motel 6 than at our favorite snow-camping spot on Carson Pass. We only had one snow-camping night this year, but I for one, hope this will change next season. The season was capped off with a chill day at the Wood watching the Big Air comp – pictures below.
Here's hoping we have another 800+ in 2005/2006.
his post is part of the SierraSoul Archive.