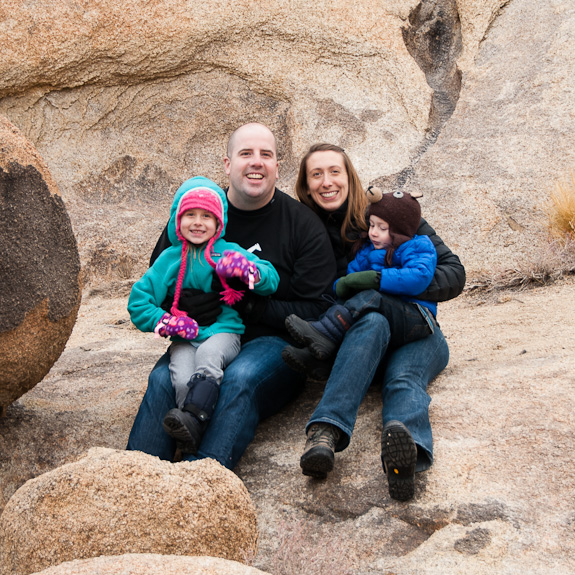 As we parted ways with 2012 and started a new year, I thought briefly about just letting our year-end review slide this time. I had a lot on my plate, and who wants to read last year's news when a fresh calendar awaits? But as much as I appreciate the friends and family who stay up-to-date with our little brood from this website, in many ways, we are the intended audience. This site lets us walk back through the brief history of our family, laugh at the naïveté of our early years and give Autumn and Carson a record of their childhood. So to our two children, I say this: if you're reading this, years from now, give your old man a hug. Because I just as well could have sat on the sofa with a bowl of cereal and watched reruns of The Simpsons tonight. But I did this instead. Now THAT is love.
Carson
This young man crawled his way into 2012 and ran his way out of it. Carson is a bona fide K-I-D. Our expectation (read: hope) that Carson would be the mellow Yin to complement Autumn's high-speed Yang did not really materialize. This came into focus as Carson practiced his favorite hobby of climbing up and jumping off everything in sight. He's retained his sweet smile and all of his teeth, which is more than we can say for his sister at this age.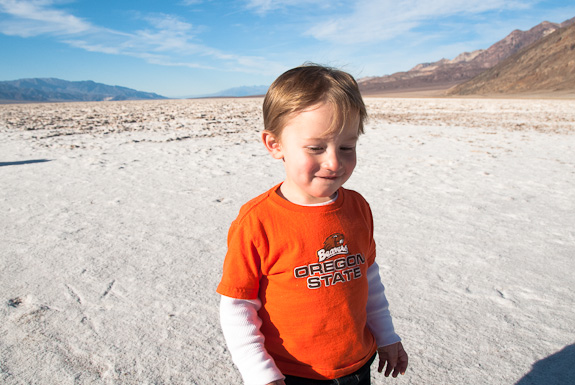 Carson found his sea legs early in the year and hasn't slowed down since. He loves kicking the soccer ball around the park, which he visits often with our wonderful nanny Ahna and his buddy Naomi. One of his first words (after Dad), was "light" which no doubt brought a wee tear to his mother's eye. He loves to help in the kitchen and comes running anytime he hears the mixer or suspects any cookery is taking place. He reaches in the air and pleads, "tall, tall, tall" – his way of asking to sit on the counter so he can check out all the action. His love of food extends to the dining table where has been known to eat platefuls of pasta, bowls of beans and more bananas than a troop of monkeys. We have a video from early in the year where you can see for yourself.
Autumn
The little lady of the house is not so little any more. Autumn grew up in so many ways this year, we find ourselves both delighted and terrified at where this thing is going. Autumn is in her second year at Presidio Preschool, steeling herself for the jump to kindergarten. After touring eight schools and attending several enrollment faires and classes this fall, Mom and Dad look forward to enrolling Autumn in one of the Richmond District elementary schools in August. She loves art and books and delights in the nature walks her class takes in the Presidio every Friday. Her favorite books include: If I Built a House, Peter Rabbit, The Story of Sleepy Sam and anything from Dostoevsky's oeuvre. If anyone knows how we can obtain a personal sponsorship from Crayola or Flax Art & Design, please let us know.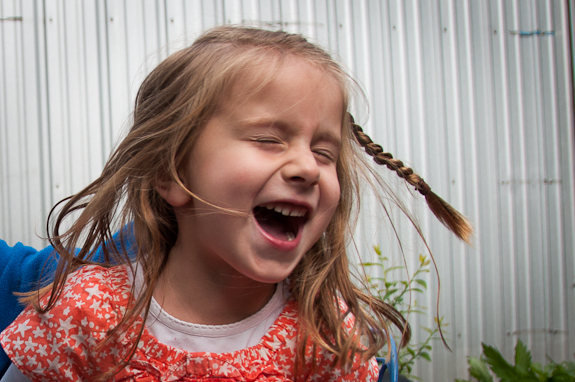 Autumn's boundless energy found many outlets this year, as we sought to direct her perpetual motion outside the home. In April, she stepped into her bindings and pointed her tiny skis downhill at Kirkwood. A few preliminary runs with Dad were followed by a lesson in Kirkwood's Little Rippers program…a routine we plan to continue in 2013. She continues to take weekly swim lessons at the JCC and loves to show off her skilz when we visit the pool at Grandma and Granddad's house. At Grandpa's house in Twain Harte, it's hard to say what's the bigger draw: splashing around in the lake with her sand toys or reminding Grandpa that they have ice cream at the Snack Shack. In September, she began ballet classes with Miss Tilly, whose neighborhood studio is something of an institution in San Francisco. Later that month, she got her first pedal bike and proceeded to punish the pavement in Golden Gate Park.
Jody
For Jody, 2012 was a balancing act, with a growing family on one side and a growing business on the other. Jody and her partner, Kristin, poured their energy into growing the company they founded in 2011, PritchardPeck Lighting. What started a year earlier with two laptops and a short list of clients has grown into a thriving business. In 2012, they brought on staff and moved into an office space in the SOMA area of SF. As their reputation and client list grows, they're trying to find moments to take a deep breath and enjoy their success.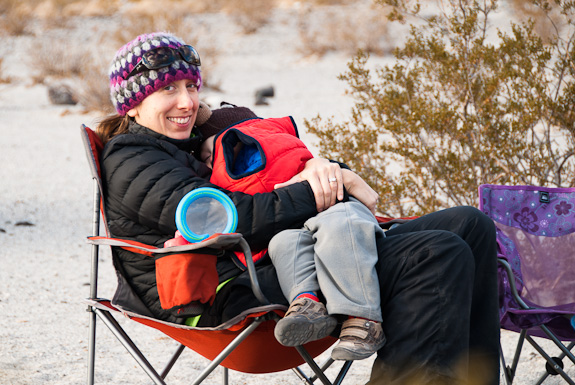 To that end, Jody was the champion of travel this year, instigating a number of trips that found us loading up the car and chasing the horizon. In March, Jody and Autumn traveled north to Portland to celebrate Grandma Eileen's graduation from her Master's program and hang out with cousin Bodhi. We kicked off the summer with a long weekend trip to Santa Cruz and kept the momentum going with weekly trips to beaches north, south and right here in the city. A bag full of sand toys and cooler full of sandwiches is as close as we can get to hitting the Easy Button these days. In early July, we visited Grandpa in Twain Harte and had two nights of camping in the Sierra. Speaking of camping, in September, we repeated our trip to Kirby Cove and had the company of cousins Marley and Ashtyn. The stars aligned and we had another fog free night, which is key when you're sleeping at the confluence of five very large foghorns. After Christmas, we took another Griswold Pritchard Family roadtrip to the Eastern Sierra and points south. We had two nights at a rustic cabin near the Alabama Hills before heading into Death Valley National Park for a few nights of camping in the remote Panamint Valley, site of last year's camp and a spot that is quickly becoming one of our favorite DV destinations.
Matt
Matt is about one-thousand words into this post and finding it rather difficult to switch to the first-person view. So, in honor of Ricky Henderson…
In 2012, Matt received a promotion at Williams-Sonoma, Inc. and now manages a product team within the eCommerce Technology group. Among other accomplishments, Matt ensured that the system that randomly generates millions of promotion codes for WSI will never produce one with a swear word. Sometimes, it's the little things that matter. Speaking of work, after twelve years commuting on MUNI buses, Matt had a moment of clarity. One day in April, he tried riding his bike to work. One day led to two, and he found that he could cut a full hour from his commute by riding his bike, not to mention the vast improvement in scenery and fitness. By year's end, he had racked up 116 days commuting by bike for a total of 1,568 miles.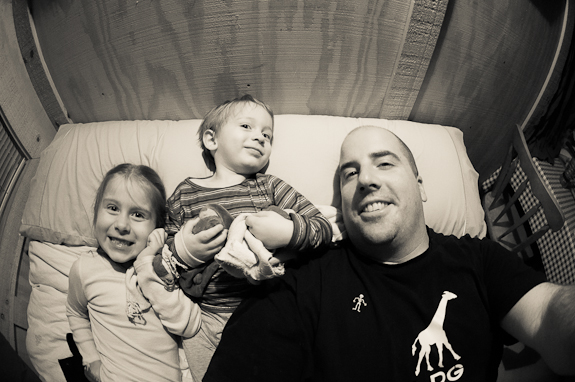 In the evenings, Matt continues to fight against the life-sucking vortex that is our living room sofa. When he wins a bout, he usually ends up at TechShop, where he dons a pair of safety glasses and slips into geek mode. With access to more machines and fabrication tools that he can possibly hope to master, he's been having a hell of a good time designing and building a number of projects this year. When Autumn hears mention of TechShop, she usually inquires, "Daddy, are you working with the saws or the lasers tonight?" If we play our cards right, she will never know what a bizarre question that is.
So that's a peek at 2012 in the life of our family. So memorable in some ways, and a total blur in others. We're healthy and pretty damn happy (most days) and for that we feel blessed. Thanks for checking in on us. Wishing you and yours a year of good cheer in 2013.
God Bless.