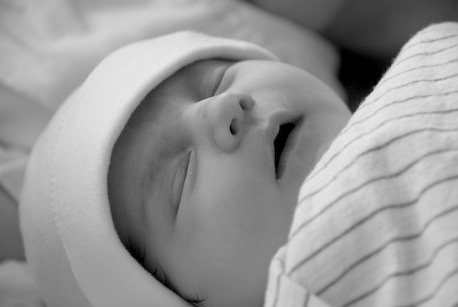 Or is it day four? I've lost track. After two days in the hospital we arrived home Saturday afternoon, and it feels so good to be home.  Jody will probably explain in more detail, but our team at Kaiser was incredible.  They were totally supportive of our birth plan; encouraging and pleasant every step of they way.
So now we try to find our rhythm.  Sleep, eat, repeat.  Our neighbors are certainly suspicious that something has happened.  Tomorrow is Autumn's first trip to the pediatrician.  That should be enough excitement for one day.
There are a handful of new photos up on Flickr as well – we have a set created just for Autumn.  If you want to get regular updates and you're hip to RSS, use this link.  You can also get an RSS feed to Autumn's Flickr set with this link.  If RSS means nothing to you, sign up for an email updates right here.