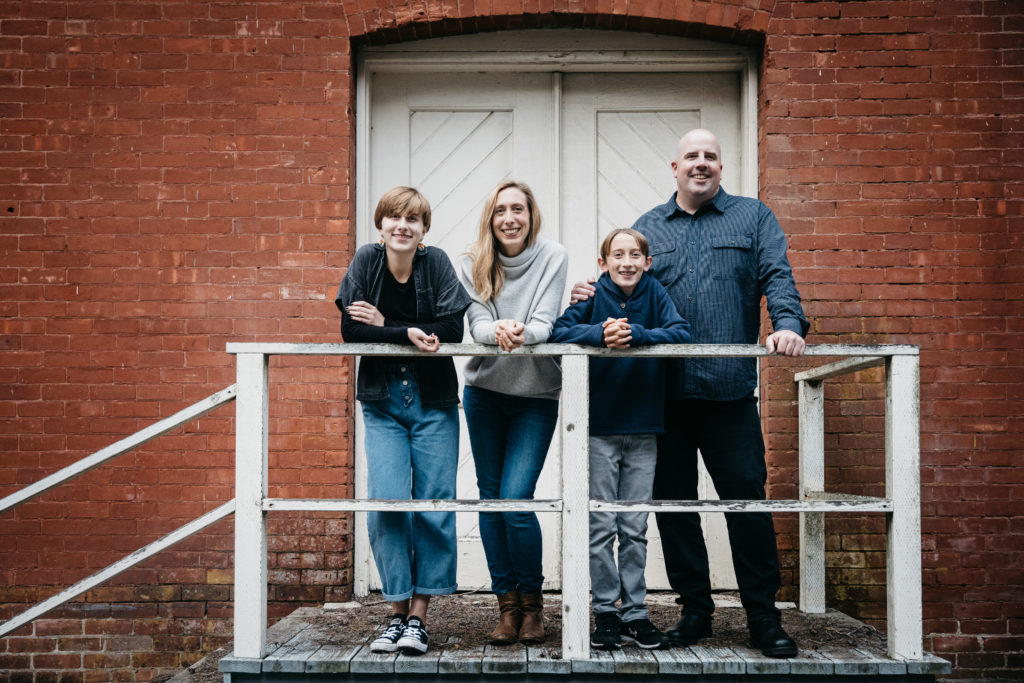 And…we're back!
Wait…what about 2020? Honestly, staring down a blank screen this time last year, I didn't have it in me to recap a year that defied explanation. We went on lock down, bought our first house, made travel plans, canceled travel plans, mourned the loss of Grant, started a new job, spent waaay too much time on Zoom, and weathered a year together that kept us off balance but grateful to have each other. MC Rob Base said best…
Joy (pump, pump, pump it up) and pain

(come on, come on, here we go)

Like sunshine (what else? what else?) and rain

(ah yeah, here we go)
"Ah yeah, here we go" is a pretty apt description of how we rolled into the new year. With the epic shitshow of MCMXX in the rearview mirror, we entered this year a little ragged and weary, but with a soupçon of hope that the universe would steer us back to a more balanced field of play.
We started the year by testing the outer limits of social distancing at our favorite hideout in Death Valley, camping for four nights and ringing in the new year under a milky blaze of stars that provided a bit of perspective on the year that had passed.
Our homeboy Ullr was a little stingy with the snow last season, but we still managed a dozen+ days of masked skiing at Kirkwood, Heavenly and a first-time trip to Park City, UT with our favorite snow-conspirators, the Schultz family. It wasn't the most epic ski season, but it was certainly one we will remember.
With the pandemic beginning to wane, we planned a proper vacation with an eye toward relaxation and none of the logistical gymnastics that accompany our typical vacations. Our plan was to join the Pritchards del Norte for ten days of low key living in Cabo, where the big decisions each day would focus on food and pool choice. Two weeks out, we realized the kids' passports were expired (oops). With a crippled U.S. passport system and no options to expedite, we rolled the dice on a more creative plan to cross the border by foot (AKA: the Tijuana Two Step). It worked, we chilled, and everyone ended up back in the U.S. in time to start school in late August.
With plenty of homebound weekends, we starting chipping away at a long list of projects in our new home. Owning a 100 year-old house is a bit of an adventure. Visions of a remodeled kitchen were put on hold as we decided to be grown-ups and eat our vegetables first. We put on a new roof, rewired the house top to bottom, and replaced a sixty(!) year-old furnace with a modern version that will almost certainly not last as long. Just before Christmas, we broke ground on a "down to the dirt" rebuild of the backyard that will be ready for warmer weather in the spring.

Carson
Carson weathered the fourth grade ensconced in his fortress of solitude with a Chromebook and headset providing a portal to the outside world. Our carefully crafted screentime rules went flying out the window, and Carson doubled down on Minecraft and War Thunder where he was able to connect with friends and escape to an alternate universe for a few hours a day. In-person learning resumed in the fall with Carson entering his final year at Lafayette Elementary School. We watched his smile grow as he spent more time IRL with friends old and new.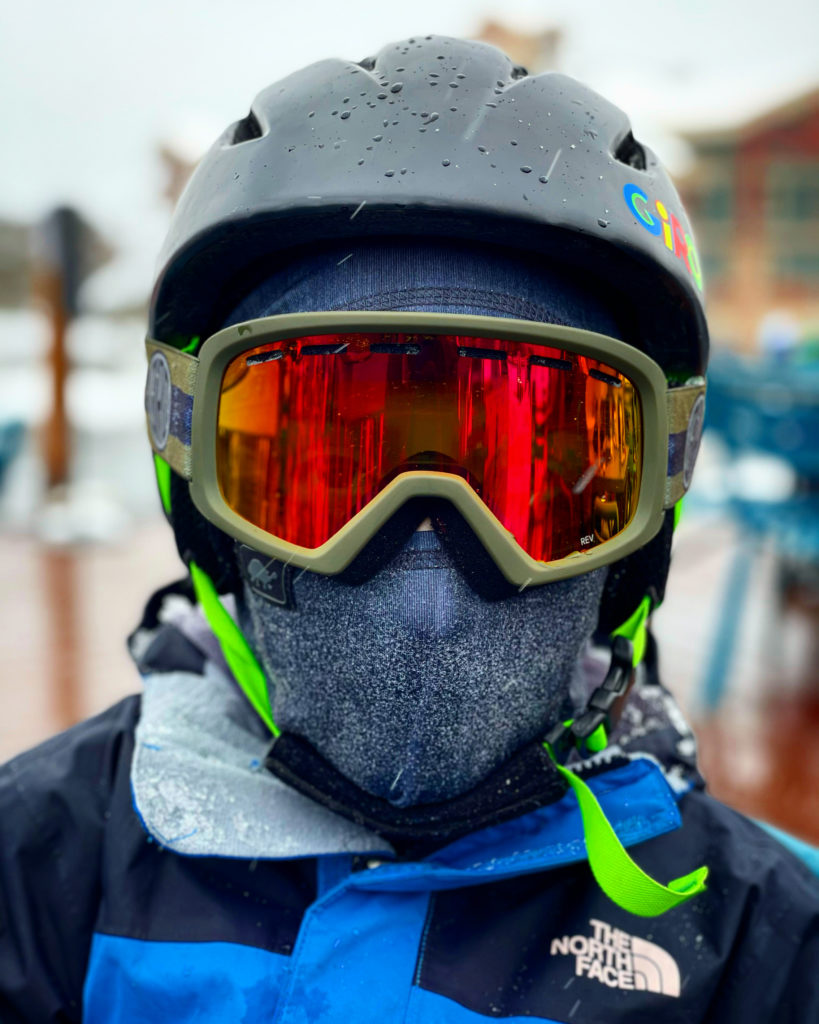 Carson heads to Planet Granite once a week to climb the walls in a dance between gravity and grip strength. In October, Carson and Dad took a trip down to Austin, TX to eat barbecue and watch F1 racing at the U.S. Grand Prix. Verstappen won the race and Carson won by skipping three days of school. Over the course of the year, he burned through the Percy Jackson canon with pace and continues to geek out on anything with wings and a motor.
Career Aspiration: Robotics Engineer
Favorite Movie: Iron Man 3
Autumn
Autumn managed a year of remote learning with patience and grace that belies their age. Art remained front and center as they mastered the layers and brushes of Procreate to produce some fun and truly stunning work. In the summer, Autumn joined a character design class at the Walt Disney Museum to learn more about the heroine's journey. Now that school is in session, parkour classes at Acrosport and art classes at CreativeIQ round out the weekly calendar.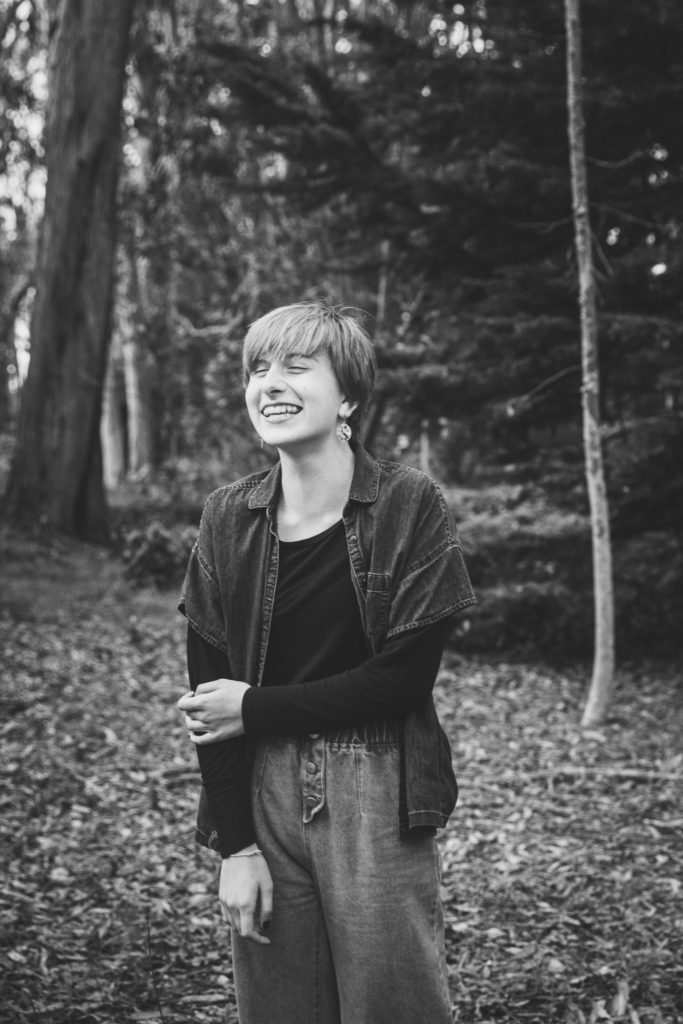 Autumn started their final year at Presidio Middle School and is now preparing for the big jump to high school next year. Not to be outdone by Carson, they burned through over 18 books and will probably knock off a few more as we head southbound on 395 in a few days. Autumn turned 13 this fall and celebrated with a trip to New York City with Jody. They watched Hamilton on Broadway, ate cookies and cake at Milk Bar, and visited the museum at FIT. It was a trip to remember.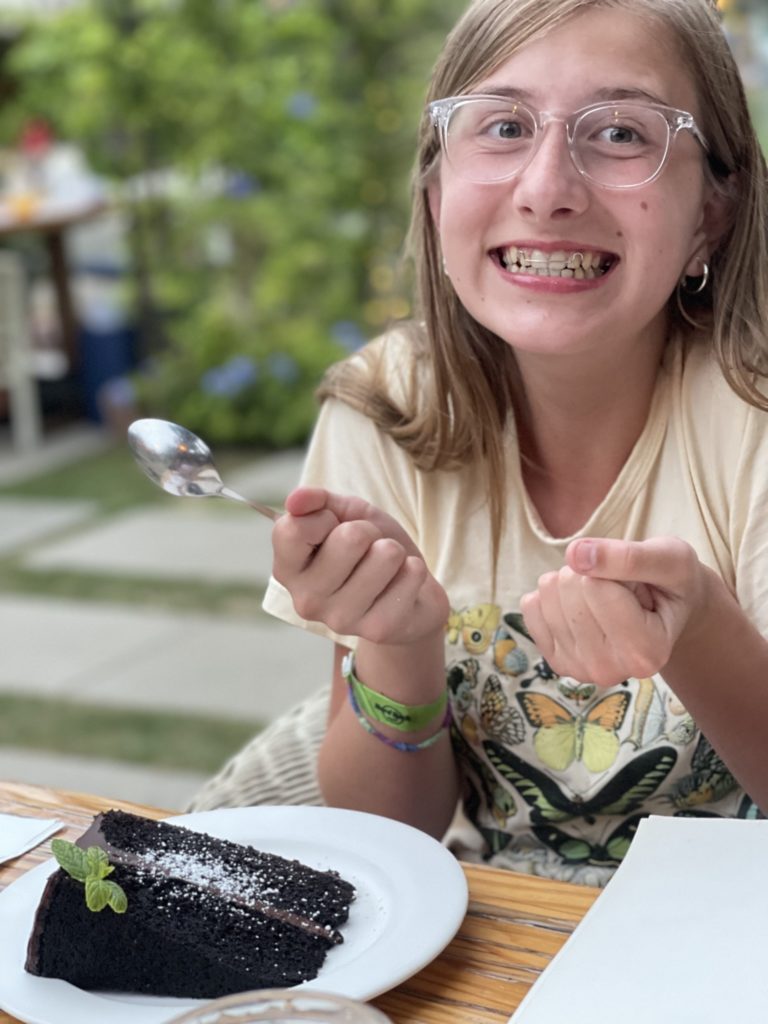 Career Aspiration: Librarian or Costume Designer
Favorite Singer/Songwriter: girl in red
Jody
After 20 years working on other people's homes, Jody found an outlet behind our own front door. Sanding, patching, painting, decorating, and lighting her way to a comfortably classy space for our family to enjoy. She's a vision of patience when managing Matt's unqualified, but nonetheless strong, opinions about design. Our backyard (a lifeless pile of sandirt) provided a blank canvas for Jody to design an outdoor space for our family. With work now underway, there will be ample opportunity for Jody to dig in the dirt and bring our little sliver of San Francisco to life.
The PritchardPeck team has been remote since the beginning of the pandemic but continues to thrive as they do amazing commercial and residential work. They celebrated a lowkey 10-year anniversary this past summer. The raison d'etre for the company has always been to have a creative outlet for their partnership and provide for their families. In that spirit, a second venture (adventure?) emerged this fall as Jody and Kristin bought a second home in South Lake Tahoe for our families to share. After staying in every fleabag motel, casino hotel, and Airbnb in the greater Lake Tahoe area, we finally have our own home base.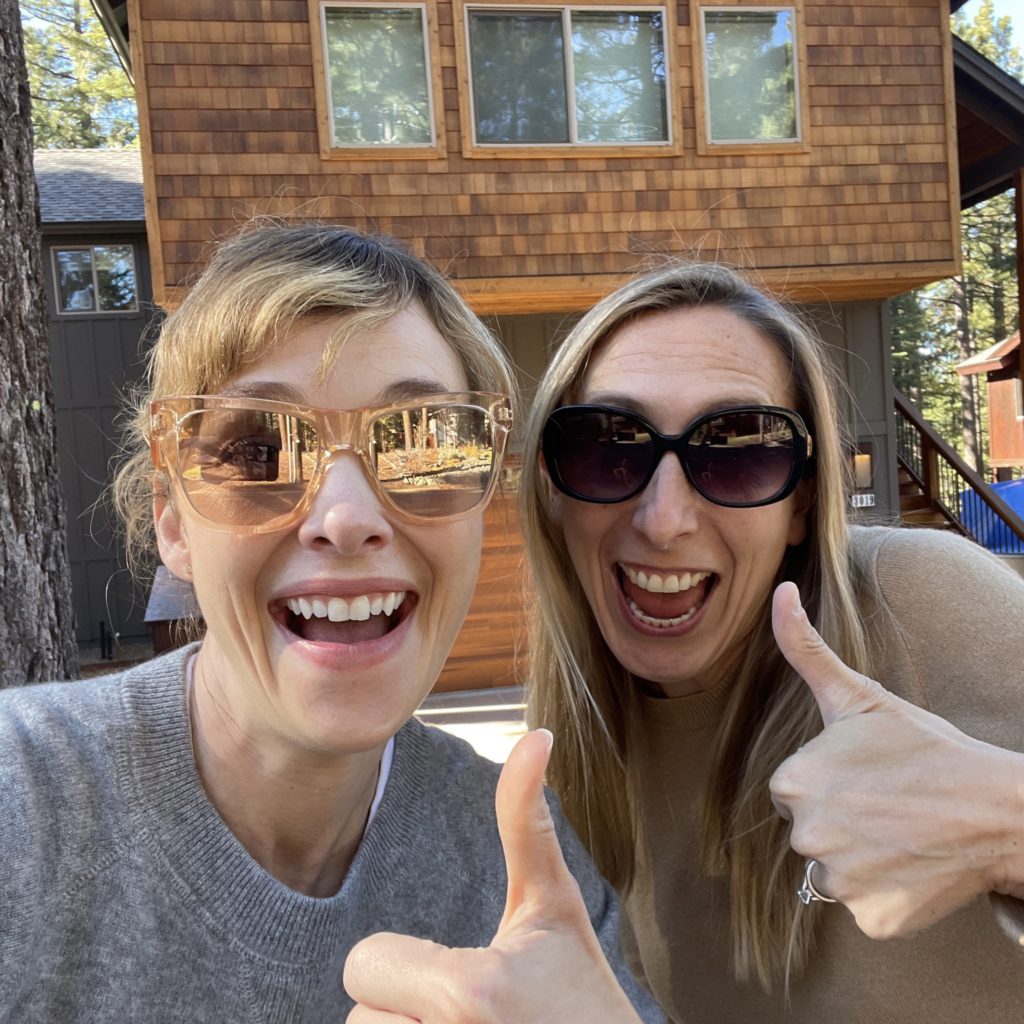 Favorite Performance: Hamilton on Broadway
Career Aspiration: Ice Cream Truck Driver
Matt
After nearly twelve years at Williams-Sonoma, I started a new job at Gap in August of 2020. I spent most of this past year leading a talented team of product managers, building tech that improves the customer experience, and wondering when I would finally meet everyone in person (it was over a year). It was a big transition, and I was grateful to feel welcomed amid the weird circumstances of the pandemic. While the grind of remote work has been challenging, the chance to step outside a couple times each day for a quick walk in Golden Gate Park makes it worthwhile.
After so many years of dreaming, the new house provided enough space for me to build out a workshop in the garage. There's room for woodworking, a bench for robot and RC car repair, and enough space for the myriad odd jobs that come up in a old house. My goal in the new year will be to finish more projects than are started.
After nearly two years without live music, SF started to open up this fall and I was able to hit a few concerts, including OutsideLands in October and a triple header (Metallica–Thievery Corporation–Metallica) on a three-night stretch in December.
Mantra: "You'll Think of Something"
Favorite Concert: Metallica 40th Anniversary at Chase Center
Cali
Failing in our bid to adopt an Ewok, we turned to the best alternative and welcomed Cali into our home in March. She's a high-energy Bernedoodle named for our home state (and an LL Cool J song), whose advertised "mini" stature was quickly dispatched within a few months. Puppies are hard and she is a spaz beyond reproach, but she's is a lovable little monster and ridiculously cute. Check her out on the Instas.
Her arrival was timed to land after ski season, and we've managed to get her somewhat under control as the snow has started to fall again. The floof is in full effect with this one and we hope it keeps her warm as she has no choice but to become a powderhound.
Level of Floof: Epic
Favorite Human: Jody
In 2020, we broke the glass and sounded the alarm on our daily interactions with the outside world. It felt both severe and necessary, totally frustrating and oddly comforting. In the past year, we peered outside to see that the coast was mostly clear and some semblance of life could resume. We're not past this thing, but hopeful that we're progressing toward something nearly normal.
We hope the new year brings more time with friends and family, travel to places near and far, shared meals, big smiles, love, laughter, and a little mischief. We love you and hope to see you soon. Peace be with you and yours, this season and always.
Matt, Jody, Autumn, Carson (& Cali)
San Francisco, CA
---
CODA (family playlists from 2021)
Winter 2021 Playlist on Apple Music and Spotify
Summer 2021 Playlist (EP) on Apple Music and Spotify